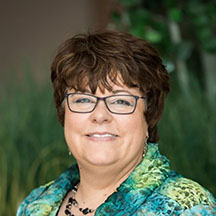 Tanya Uden-Holman
 Associate Provost for Undergraduate Education
 Dean of the University College
Welcome to University College!  We are committed to your success, and provide numerous opportunities for you to achieve your academic goals, reach your full potential, and expand your knowledge of the world around you.
In University College, we want you to make the most of your time at the University of Iowa, whether you are enrolling in an online degree program, participating in a University College course or event, or engaging with your peers through our academic resources and support services.
The programs and departments within University College are diverse, but our goals are the same. To be committed to your success, and to inspire the start of your remarkable journey.